Meet XBRL Europe in Warsaw - 28-31 May 2018
Each year, XBRL Europe and Eurofiling team up for the traditional "Eurofiling XBRL Europe Week". This year in the marvellous city of Warsaw.
The 21st XBRL Europe Day will be held on Wednesday 30th of May, with working groups meeting and social dinner on the Thuesday. There are many other events in the week:
Monday 28th of May — Eurofiling Tutorials
Tuesday 29th of May — 25thEurofiling Workshop
Tuesday 29th of May - General Assembly of XBRL Europe
Wednesday 30th of May — 21stXBRL Europe Day
3rdedition of the Academic Track!
and various Working Group meetings
See the full program and register NOW.
Nominative and MANDATORY registration by Friday May 18th COB. Full info
XBRL Europe answers to the EC consultation on the Supervisory reporting - 28 February 2018
XBRL Europe has filed the 28th of February an answer to the European Commission Public consultation on Fitness check on Supervisory reporting.
The consultation aimed to gather evidence on the cost of compliance with existing EU-level supervisory reporting requirements (in force as of the end of 2016), as well as on the consistency, coherence, effectiveness, efficiency, and EU added value of those requirements. More specifically, it aimed to collect concrete quantitative evidence on, among others, any investments required to meet the supervisory reporting requirements, and to gather specific examples of inconsistent, redundant or duplicative supervisory reporting requirements (e.g. reporting the same information under different frameworks or to different supervisory and/or regulatory entities).
With an eye to the future, the consultation sought feedback on ways in which supervisory reporting could be simplified and streamlined.
XBRL Europe with a specific Task Force wrote and filed an answer to this consultation which could be seen in following this LINK.
We thank all who contributed to this effort and more specifically the members of the adhoc Task force
Antoine Bourdais – Invoke – Premium member
Laurent Rousseau – Julhiet Sterwen – Premium member
Hans Verkruijsse – XBRL Netherlands
Martin Deville – UB partner
Emilce Otero – Reporting Estándard
Prakash Ramachandaran – Datatracks
John Turner – XBRL International
Thomas Verdin – TESH Advice
Gilles Maguet – XBRL Europe
Data Amplified 2017 Paris 6 - 8 November 2017
20th XBRL Europe Day, 1st of February, 2018. Copenhagen. Presentations are available
Dear All,
Many thanks to all of you (Attendees and speakers) for having attended this 20th XBRL Europe day in Copenhagen around the use of XBRL data and machine learning which was a real success. But first thank you to our hosts XBRL Denmark (Poul Kjaer), Deloitte (Henrik Groennegaard) and the Danish Business Authority (Lise Fode, Niels Peter Ronmos), and obviously thanks to the whole preparation committee.
Thank you also to the European authorities (EBA, EIOPA, ESMA, and ECB) to have participated and to have given us an update of their current process in the use of data.
Around 100 persons the 1st of February, a nice networking dinner the 31st of January and crowdy Working group (ESMA informal WG, Supervisory WG, xEBR WG and SBR WG) sessions the 31st of January.
As usual the presentations are currently being made available on our website (see below)
We will also be announcing the venue in the next days/weeks of our next Eurofiling XBRL Europe Week 2018 (21st XBRL Europe day and the 25th Eurofiling workshop), which will take place between the 28th of May and the 1st of June 2018 where we will be happy to meet you all again. A Save the date will be sent soon! Do not forget it will also be the 10th anniversary of XBRL Europe !!!
Best regards, again thanks to all and see you soon.
Gilles Maguet - Secretary General
FEB. 1st

Thursday

20th XBRL Europe Day

Venue: DELOITTE - Weidekampsgade 6, 2300 Copenhagen

XBRL Europe Main Track (Auditorium)
Welcome words by Paul Snijders, Vice Chair XBRL Europe - Poul Kjaer, Chair XBRL Denmark - Gilles Maguet, Secretary General XBRL Europe
ESMA update after the publication of the Draft regulatory technical Standard for the financial reporting of the listed companies in 2020 - Michael Komarek, Project officer at ESMA (European Securities Market Authority)
Implementation decisions arising from ESEF - John Rowden, XBRL UK, PwC UK
ESMA Roundtable & Q&A with the attendance - Panelists (Michael Komarek ESMA, Jon Rowden XBRL UK PwC UK, Henrik Grønnegaard XBRL DK Deloitte, Pierre Hamon, XBRL France - Moderation Gilles Maguet Secretary General XBRL Europe
Update on the management of supervisory reporting from the ECB - Luis Suarez Tumi, Banking Supervision Data Division, Directorate General Statistics, European Central Bank
Use of XBRL Data, the EBA approach to the ITS data exploration - Meri Rimmanen, Oversight/Risk Analysis and Carlos Martins IT Information Manager, European Banking Authority
EIOPA Business Intelligence solution - Ioannis Ieronymidis, Business intelligence analyst, European Insurance and O.P. Authority
Early Warning on Machine Learning and annual reports in XBRL - Niels-Peter Rønmos, Chief Advisor, Danish Business Authority
Machine Learning opportunities for a standardized Reference Chart of Accounts - Dominik Blatt, Statistics Netherlands
Availibilty of data through the Virk Portal in Denmark - Søren Hartvig, XBRL Denmark
Structuring and restructuring: OIM and Machine Learning - Mark Goodhand, Specification Working Group Chair, XBRL int'l.
XBRL + Blockchain + AI/Machine Learning = Continuous Audit Tool - Eric Cohen, XBRL US
Mandate SBR NL: Results 2017 and mandate for midsized companies - Paul Snijders, Vice Chair XBRL Europe.
Banks - How they use the data in the "loaning" process? Building a XBRL eco system - Paul Staal, XBRL NL, SBR Banken, ING NL
XBRL roadmap for modernisation and simplification - John Turner, CEO, XBRL International
The journey and usage of XBRL across Denmark - Kim Eriksen, XBRL Denmark
XEBR Network and Sustainability development Task Force updates, Thomas Verdin Chair of the WG and of the TF, XBRL Europe member TESH Advice
SR reporting working group update - Vincent Le Moal Joubel, XBRL France, ACPR
SBR Working group update - Frans Hietbrink, XBRL NL, SBR
JAN. 31th

Wednesday


20th XBRL Europe Day, Technical Meetings

Venue: : Danish Business Authority, Langelinie Allé - DK-2100 Copenhagen
Room A
Room B
Supervisory Reporting Working group - Vincent Le Moual Joubel, Co chair SR WG
XBRL Europe SBR Working Group - Frans Hietbrink Chair & xEBR Contribution Thomas Verdin
14h00
15h30

Agenda

- Evolution of taxonomomies

- Management of assertions during taxononomy lifecycle

- Sharing experience on supervisory reporting

Agenda
- survey and responses
- issue papers
- preparation of XBRL Europe Day Kopenhagen
15h30
16h00
Coffee break
XBRL Europe, ESMA Informal Working group - Bruno Tesnière, Chair, ESMA Informal Working Group
16h00
17h30
Agenda
- draft RTS as published by ESMA at the end of December 2017
- Q&A and roundtable of the next day
- next actions with an action plan from the group
The conference program guide to download

19h30
Friendly dinner : Restaurant Fleisch
Slagterboderne 7
1716 København starting from 19h30 onwards
via this
link
Organized by XBRL Europe and XBRL Denmark and kindly hosted by Deloitte and the Danish Business Authority for the Working group sessions
Venue:
Deloitte HQ premises which is at Weidekampsgade 6, 2300 København S, Danemark -
Date and time : February 1st from 8.30 to 17:00. Map
Who should attend? XBRL Europe members and participants members of the XBRL jurisdictions as per its rules, other Stakeholders and Experts from Regulatory and Supervisory bodies involved in Regulatory Reporting and Business Registers, etc.
About Technical Groups - January 31th 2018
Venue

:
Danish Business Authority Langelinie Allé 17 DK-2100 Copenhagen O Denmark
Date : January 31th PM
Map
Hotel with special rates close to venue at Deloitte
CALL FOR SPEAKERS!
20TH XBRL EUROPE DAY,
COPENHAGEN - 1st FEBRUARY, 2018
THEME:
USE OF XBRL DATA AND MACHINE LEARNING
On February 1st 2018, the 20th XBRL Europe day will take place in Copenhagen at the Deloitte HQ premises which is at (Weidekampsgade 6, 2300 København S).
The 31st of January 2018 afternoon will take place the Working group sessions (SBR WG, Supervisory reporting WG, etc.) at the Danish Business Authority HQ, (Langelinie Allé 17 DK-2100 Copenhagen O).
Proposals about topics and speakers in relation to the theme are kindly requestedbefore the 5th of January 2018.
Please e-mail your proposals to Gilles Maguet (Secretary General, XBRL Europe) at This email address is being protected from spambots. You need JavaScript enabled to view it. or This email address is being protected from spambots. You need JavaScript enabled to view it.
The preparation committee (XBRL Europe and XBRL Denmark) expresses its gratitude to the Deloitte and the Danish Business Authority for hosting the event and the sessions, and to all the volunteers who keep making these meetings a success. A friendly dinner will take place the 31st of January. Details will follow.
Looking forward to meeting you in Copenhagen!
Contact organizing committee
This email address is being protected from spambots. You need JavaScript enabled to view it. - Twitter
XBRL Nordic III - 27th of November - Save the date
XBRL Nordic III Conference 2017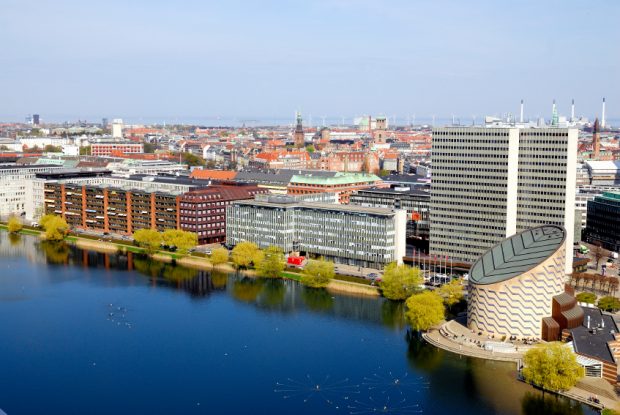 XBRL Nordic III Conference will be held in Copenhagen, Denmark on 27th November 2017.
For more information about the event visit XBRL Denmark website.